Where To Install A Carbon Monoxide Detector
How Effective Are Home Smoke Detectors?
By Benjamin Smith on February 10, 2014 Smoke detectors, or smoke alarms, are a common feature in US homes and mandated by law on all new construction. They are required in virtually all rental units, hotel rooms, and other commercial housing as well as in businesses. Surveys by Harris and the Consumer Product Safety Commission dating to 2004 show that 96% - 97% of US households have at least one smoke alarm.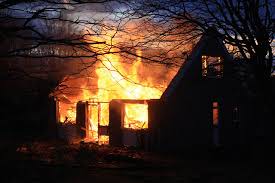 Alarm Protection
Historic Finding: As More Homes Added Smoke Detectors, Fire-Related Deaths and Injuries Dropped
Research by the National Fire Protection Association (NFPA) shows "dramatic declines" in domestic fire-related deaths and injuries as more US house holds added smoke detectors and smoke alarms. According to a 2012 article in the journal Fire Apparatus & Emergency Equipment, smoke detectors not only save lives but not having a smoke alarm makes a home more vulnerable to fire and related injuries and deaths. The following findings are from the period between 1977 and 2009:
Deaths from home fires dropped almost 56%
Injuries were down by nearly 60%
Four percent of households without smoke detection devices accounted for 31% of fires and 40% of deaths
30% of deaths were in homes where smoke detectors had been disabled or inoperable
Today's Challenge: What Type of Smoke Detector to Install
Research by Underwriters Laboratories (UL) on current causes of home fires found that synthetic materials used in home furnishings ignite more quickly, burn faster and more intensely, and create more smoke than natural materials. This fact reduces the time occupants have to respond to an alarm, making quick reaction to a triggered smoke detector more critical to escape injury or death. The question consumers have is which kind of smoke detector is more likely to protect them? Currently, there are two options:
Ionization detectors are more responsive to flaming fires.
Photoelectric detectors respond to smoldering fires
NFPA recommends installing both types of alarms-or a dual detector-to maximize protection. Many homes feature a comprehensive alarm system including a burglar alarm with motion detectors or cameras, smoke detectors and CO2 detectors. These systems can get pretty fancy and even work with Smartphones, tablets and laptops!
Fire Department Test Shows Faster Ionization Detection
In January 2014, the Lexington, Kentucky Fire Department discussed a smoke alarm test with local TV station WKYT. FD staff set a couch cushion on fire about ten feet away from an ionization detector, a photoelectric detector, a dual detector, and a carbon monoxide alarm. They kept the flames low to allow for smoldering. Forty seconds after the cushion was lit, the dual detector went off. Forty-five seconds later, the ionization detector activated, quickly followed by the carbon monoxide detector. The photoelectric alarm went off nearly three minutes into the test. The test was repeated, with the alarms rotated to be further or closer to the fire, but the results remained the same. While the dual detector could be classified as the "Cadillac" of detectors, a battalion chief observed, "the other ionization detector, which is a step down and about a quarter of the price [is] just as good."
Underwriters Laboratories: Smoke Particles Size Makes the Difference
A 2006 study by UL and the NFPAs Fire Protection Research Foundation concluded that ionization and photoelectric smoke detectors are alerted to different smoke particle sizes. UL's research found that ionization smoke alarms go off sooner when something suddenly bursts into flame. These kind of fires have smaller smoke particles. Ionization detectors also trigger sooner for high-energy fires, such as those from toasters. Photoelectronic detectors triggered earlier for lower-energy, smoldering fires, which have larger smoke particles. Current research is looking at the prevalence of smoldering versus sudden-burst fires, the shorter timeframes between smoke and fire, and emerging technologies to detect them sooner. Photo Credit:
http://www.geograph.org.uk/photo/2764490
Benjamin Smith is a writer focusing on consumer related products and other topics. He recommends
Alarm Protection USA
for all your home security systems including smoke detectors.
Original article published on SooperArticles.com
Next page: Smoke Detector And Carbon Monoxide

Bookmark/Share This Page:
Recommended Products